---
De beste Nederlandse online gezondheidswinkel voor:
Persoonlijk Advies per telefoon en via Live Chat
Veel mensen zoeken naar:
---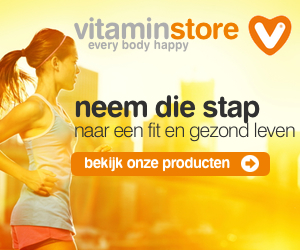 ---
 
Hi Guys,
Here is a share on the bald spots I discovered a couple of months ago.
It took me a while to feel comfortable enough to do a video on this if I'm honest.
For a minute I was feeling super self-conscious about this and just couldn't deal.
However as we all know sharing is caring and most definitely the best way to deal with difficult situations head on, so here we are.
More information on Traction Alopecia can be found here:
*Tip Q: Why are you using t-shirts instead of towels to dry your hair Chuma?
A: It's a handy way to keep my curls protected from the damaging dryness that standard heat tools and cloth towels can bring. Drying hair with a standard towel, can absorb too much moisture and rough up the cuticles, causing extra frizz.
Products I'm using to help with my hair growth:
Dr Organic Hemp Oil Rescue & Restore Shampoo
A revitalising shampoo based on organic Hemp Oil combined with a unique blend of bioactive, natural and organic ingredients.
Organic Hemp Oil is rich in essential fatty acids and Omega 3, 6 and 9, essential for healthy hair growth. The unique properties of this amazing oil are combined with organic plant extracts, Silk Amino Acids and a synergistic combination of plant actives that can stimulate hair growth and help to prevent hair loss with visible effects.
Dr Organic Hemp Oil Rescue & Restore Intensive Conditioner
Dr Organic Hemp Oil Rescue & Restore Intensive Conditioner uses essential fatty acids to strengthen hair. Based on organic hemp oil and enriched with plant extracts, amino peptides and organic ingredients, it nourishes hair with omega oils which can be lacking from our everyday diets. The result is hair which feels softer, seems stronger and looks shinier.
Sunny Isle Jamaican Black Castor Oil
Jamaican Black Castor Oil is a proven effective hair and skin care product, this oil is known for its ability to treat dry and damaged hair by regrowing and strengthening it from root to tip. It works well for lengthening and thickening hair strands and is an effective treatment for thinning areas . The 100% pure, dark brown, organic oil has a variety of uses and is an all-round, good natural product to incorporate into your daily beauty routine. Made from organic and authentic castor oil – Helps stimulate hair growth for all hair types – Aids in regrowth of hair in bald spots from alopecia, chemical treatment or stress
Sunny Isle Ylang Ylang Jamaican Black Castor Oil Moisturizing Shampoo
100% natural and great for all hair types. It is made of Organic Jamaican Black Castor Oil, Natural Aloe, Glycerin, and pure Ylang Ylang Essential Plant Oil. You need this product if you want to nourish, thicken and strengthen your hair.
Sunny Isle Ylang Ylang Jamaican Black Castor Oil Moisturizing Conditioner
For all hair types is combined with Organic Jamaican Black Castor Oil, Vegetable Glycerin, Pure Ylang Ylang Essential Plant Oil, Wheat and Oat Proteins. The Deep Conditioner formula soothes, moisturizes, thickens and strengthens your hair.
I hope this information has been useful, thumbs up if it has.
Also please do comment below if you have any questions or suggestions for hair growth.
Finally HIT that SUBSCRIBE button to never miss a beat on my Channel!
Thanks for Watching!
♡Be in the loop on all my Socials♡
Instagram:
Twitter:
Snapchat: Miss_Chuma
Facebook:
-~-~~-~~~-~~-~-
Please watch: "Huge Holiday Haul"
-~-~~-~~~-~~-~-
---
De beste Nederlandse online gezondheidswinkel voor:
Persoonlijk Advies per telefoon en via Live Chat
Veel mensen zoeken naar:
---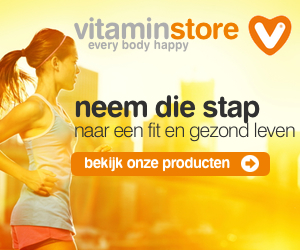 ---