---
De beste Nederlandse online gezondheidswinkel voor:
Persoonlijk Advies per telefoon en via Live Chat
Veel mensen zoeken naar:
---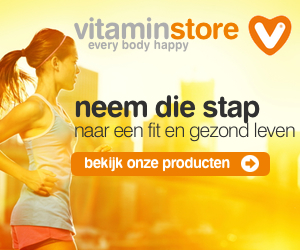 ---
 
SAB Member, Dr. Applegate reveals the science behind NeoLife Magnesium Complex – a naturally-sourced, highly bioavailable formula and is the first of its kind to feature phytonutrient and magnesium-rich whole foods from beet, kale, broccoli and radish. Boost your energy and your body levels of magnesium with this remarkable supplement!
■ NeoLife Magnesium Complex is a magnesium supplement containing bioavailable magnesium from three main sources (Tri-Mag Blend) complemented by whole food phytonutrients (PhytoMag Blend).
■ NeoLife Tri-Mag Blend provides 300 mg of magnesium per two tablet serving from three main sources.
• Double amino acid chelated magnesium bound to glycine, to provide a highly bioavailable and absorbable form of magnesium. Double amino acid mineral chelation was developed by Dr. Arthur Furst.
• Tri-magnesium citrate is an organically bound natural source of magnesium with high bioavailability.
• Magnesium oxide has the highest concentration of magnesium and is easily absorbed.
■ NeoLife PhytoMag Blend is a proprietary blend of whole food Beet, Kale, Broccoli and Radish, foods that provide phytonutrient benefits such as antioxidant power and are natural sources of magnesium.
■ Magnesium Complex is developed using our 3D technology to enhance bioavailability. NeoLife 3D technology assures rapid and complete Disintegration, Dissolution and Dispersion.
■ Vegetarian/Vegan formula. Made entirely without animal sourced ingredients of any kind. Magnesium Complex fulfills the strict sourcing criteria expected by vegetarian/vegan supplement users.
■ No artificial colors, flavors, sweeteners, or preservatives added.
■ NeoLife products use only GMO-free ingredients.
SAVINGS MADE SIMPLE
For those who want to be a customer, NeoLife offers a Club Member program. Joining is free, simple and gives valued customers the ability to shop at a special 15-30% discount, as well as access to nutritional education, free product when you refer friends, weight loss and fitness challenges, and fun events around the country.
NUTRITION STARTUPS
NeoLife is redefining the world of startups. Put simply, it's like a tech start-up, but with nutrition. There's low barriers to entry because NeoLife provides the infrastructure that any successful business needs, as well as consumable products, and a compensation plan. So instead of having to raise hundreds of thousands of dollars to get started, it makes entrepreneurship accessible to everyone. When you become a Promoter, you own your own NeoLife business and it can be passed down as an income generating asset to future generations.
Right now we're going through an expansion phase and are on a search to find people to partner with who share our passion for helping others get charged up on good nutrition. If you want to learn more don't hesitate to reach out. For more info please visit or call 800.432.5842.
CONNECT WITH US
https://www.instagram.com/officialneolife
http://neolifeblog.com/
---
De beste Nederlandse online gezondheidswinkel voor:
Persoonlijk Advies per telefoon en via Live Chat
Veel mensen zoeken naar:
---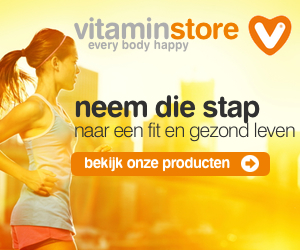 ---