---
De beste Nederlandse online gezondheidswinkel voor:
Persoonlijk Advies per telefoon en via Live Chat
Veel mensen zoeken naar:
---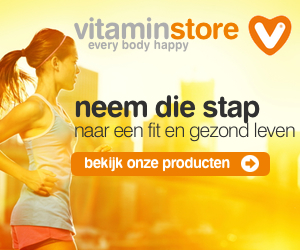 ---
 
Triglyceride Form vs ethyl ester. Polystyrene test
Link to Nordic Naturals Omega 3
Link to Solgar Omega 3 Triple Strength
Fish Oils as Triglycerides vs. Ethyl Esters: Why This Matters:
Which form of omega-3 fish oil has a better shelf life?
Few studies directly compare oxidation rates of triglyceride and ethyl ester fish oil products with similar levels of EPA and DHA. The studies that have been conducted demonstrated that fatty acids in the form of ethyl ester oxidize faster than those in triglyceride form. For example, when triglyceride and ethyl ester fish oils were incubated at 80°C while bubbling air through them, ethyl esters oxidized more rapidly than triglycerides [19].
Additionally, in another study where oxygen concentration was monitored in the headspace of DHA-enriched fish oil stored at various temperatures, results revealed that DHA in ethyl ester form oxidized faster than triglycerides [20]. These results were supported by another clinical trial that found oxidation proceeded more rapidly in ethyl esters than triglycerides [21].
Most relevant is a recently conducted study that is currently under review for peer-reviewed publication. This trial assessed oxidation of triglyceride and ethyl ester fish oil that had similar amounts of EPA and DHA at 5-60°C. The rate of oxidation, as measured by change in peroxide value and Anisidine value, was found to be lower in triglyceride fish oil than in ethyl ester [22].
How do I know if my omega-3 fish oil is an ethyl ester or a triglyceride?
Fish oil products available in North America do not require labels to state whether they are in triglyceride or ethyl ester form. Since this information is not easily accessible, there is a simple, inexpensive, and rapid method to determine if a fish oil supplement is in the triglyceride or ethyl ester form by using polystyrene (Styrofoam) cups.
Measure and place 20 ml of fish oil in a polystyrene cup, place the cup on a plate to avoid any mess, and observe the cup after 10 minutes. Due to their chemical composition, ethyl ester oils will actually dissolve the polystyrene cup. While this effect becomes evident after just a few minutes, significant leakage is seen after 10 minutes.
Ethyl ester oils dissolve polystyrene by dissolving the chemical bonds used to keep the polystyrene from collapsing. When these bonds are broken, the air trapped in the polystyrene escapes causing the structure to collapse.
Natural triglyceride fish oils placed in the same cup, on the other hand, will not show leakage after 10 minutes—but they may show leakage through the cup in very small amounts after 2-3 hours.
Conclusion
Natural triglyceride fish oil supplements offer numerous advantages over ethyl ester fish oil supplements. First, triglyceride oils are the molecular form found naturally in fish, and they are more resistant to oxidation than ethyl ester oils.
Most important, however, is the fact that triglyceride fish oils are metabolized and absorbed more efficiently and completely than ethyl ester oils, which may increase overall health benefits for consumers.
Original /
---
De beste Nederlandse online gezondheidswinkel voor:
Persoonlijk Advies per telefoon en via Live Chat
Veel mensen zoeken naar:
---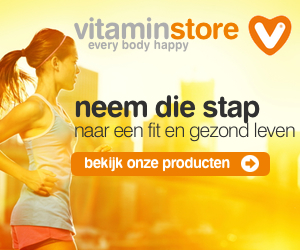 ---