---
De beste Nederlandse online gezondheidswinkel voor:
Persoonlijk Advies per telefoon en via Live Chat
Veel mensen zoeken naar:
---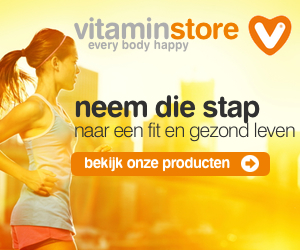 ---
 
This Homemade Nutella is the real deal! It's smooth, rich and creamy chocolate hazelnut spread that's dairy and sugar FREE. This healthy version is better and more delicious than store bought!
INGREDIENTS
2 cups (300g) hazelnuts
½ cup (100g) powdered sweetener of choice
¼ cup (25g) unsweetened cocoa powder ( I used Dutch processed cocoa powder)
½ teaspoon (2g) salt
1 teaspoon (5mL) vanilla extract (optional)
¼ cup (60mL) melted coconut oil or avocado oil or butter
Roast at 375°F (191°C) for 12-15 minutes.
*You can adjust the sweetness according to your preference.
*The spread is a little runny as shown in the video but it will thicken once refrigerated.
Yields 30 tablespoons (2 tablespoons per serving)
NET CARBS: 1.5g
FIBER: 2.7g
FAT: 15.9g
PROTEIN: 3.0g
CALORIES: 167
#ketoserts #hazelnutspread #lowcarbnutella
▶️
¡Esta Nutella casera es el verdadero negocio! Es una crema suave, rica y cremosa de chocolate con avellanas que no contiene lácteos ni azúcar. ¡Esta versión saludable es mejor y más deliciosa que la comprada en la tienda!
INGREDIENTES
2 tazas (300 g) de avellanas
½ taza (100 g) de edulcorante en polvo de su elección
¼ de taza (25 g) de cacao en polvo sin azúcar
½ cucharadita (2 g) de sal
1 cucharadita (5 ml) de extracto de vainilla (opcional)
¼ de taza (60 ml) de aceite de coco o aceite de aguacate o mantequilla
Ase a 375 ° F (191 ° C) durante 12-15 minutos.
La pasta para untar es un poco líquida como se muestra en el video, pero se espesará una vez refrigerada.
Rinde 30 cucharadas (2 cucharadas por porción)
CARBOHIDRATOS NETOS: 1,5 g
FIBRA: 2,7 g
GRASA: 15,9 g
PROTEÍNA: 3,0g
CALORÍAS: 167
Questa Nutella fatta in casa è il vero affare! È una crema spalmabile alla nocciola al cioccolato liscia, ricca e cremosa, SENZA latticini e zucchero. Questa versione sana è migliore e più deliziosa di quella acquistata in negozio!
INGREDIENTI
2 tazze (300 g) di nocciole
½ tazza (100 g) di dolcificante in polvere a scelta
¼ di tazza (25 g) di cacao amaro in polvere
½ cucchiaino (2 g) di sale
1 cucchiaino (5 ml) di estratto di vaniglia (facoltativo)
¼ di tazza (60 ml) di olio di cocco o olio di avocado o burro
Cuocere a 375 ° F (191 ° C) per 12-15 minuti.
La diffusione è un po 'liquida come mostrato nel video ma si addenserà una volta refrigerata.
Produce 30 cucchiai (2 cucchiai per porzione)
CARBOIDRATI NETTI: 1,5 g
FIBRA: 2,7 g
GRASSI: 15,9 g
PROTEINE: 3.0g
CALORIE: 167
Ce Nutella fait maison est la vraie affaire! C'est une pâte à tartiner au chocolat et aux noisettes onctueuse, riche et crémeuse, sans produits laitiers ni sucre. Cette version saine est meilleure et plus délicieuse que celle achetée en magasin!
INGRÉDIENTS
2 tasses (300g) de noisettes
½ tasse (100 g) d'édulcorant en poudre au choix
¼ tasse (25 g) de cacao en poudre non sucré
½ cuillère à café (2 g) de sel
1 cuillère à café (5 ml) d'extrait de vanille (facultatif)
¼ tasse (60mL) d'huile de coco ou d'huile d'avocat ou de beurre
Rôtir à 375 ° F (191 ° C) pendant 12 à 15 minutes.
La pâte à tartiner est un peu liquide comme le montre la vidéo mais elle épaissira une fois réfrigérée.
Donne 30 cuillères à soupe (2 cuillères à soupe par portion)
GLUCIDES NETS: 1,5 g
FIBRE: 2,7 g
GRAISSE: 15,9 g
PROTÉINES: 3,0 g
CALORIES: 167
Deze zelfgemaakte Nutella is de real deal! Het is een zachte, rijke en romige chocolade-hazelnootpasta die zuivel- en suikervrij is. Deze gezonde versie is beter en lekkerder dan gekocht in de winkel!
INGREDIËNTEN
2 kopjes (300 g) hazelnoten
½ kopje (100 g) poedervormige zoetstof naar keuze
¼ kopje (25 g) ongezoet cacaopoeder
½ theelepel (2 g) zout
1 theelepel (5 ml) vanille-extract (optioneel)
¼ kopje (60 ml) kokosolie of avocado-olie of boter
Rooster 12-15 minuten op 375 ° F (191 ° C).
De spread is een beetje vloeibaar, zoals te zien is in de video, maar hij wordt dikker als hij eenmaal in de koelkast is bewaard.
Geeft 30 eetlepels (2 eetlepels per portie)
NETTO-CARBEN: 1,5 g
VEZEL: 2,7 g
VET: 15,9 g
EIWIT: 3,0 g
CALORIEËN: 167
Эта домашняя нутелла – настоящая сделка! Это гладкая, насыщенная и сливочная шоколадная паста из лесных орехов, БЕЗ молочных продуктов и сахара. Этот полезный вариант лучше и вкуснее, чем в магазине!
ИНГРЕДИЕНТЫ
2 стакана (300 г) фундука
½ стакана (100 г) порошкообразного подсластителя по выбору
¼ чашки (25 г) несладкого какао-порошка
½ чайной ложки (2 г) соли
1 чайная ложка (5 мл) ванильного экстракта (по желанию)
¼ чашки (60 мл) кокосового масла, масла авокадо или сливочного масла
Жарьте при 375 ° F (191 ° C) 12-15 минут.
Спред немного жидкий, как показано на видео, но он загустеет после охлаждения.
Урожайность 30 столовых ложек (2 столовые ложки на порцию).
ЧИСТЫЕ УГЛЕВОДЫ: 1,5 г
ВОЛОКНО: 2,7 г
Жиры: 15,9 г
БЕЛКИ: 3,0 г
КАЛОРИИ: 167
---
De beste Nederlandse online gezondheidswinkel voor:
Persoonlijk Advies per telefoon en via Live Chat
Veel mensen zoeken naar:
---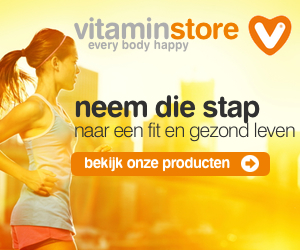 ---