---
De beste Nederlandse online gezondheidswinkel voor:
Persoonlijk Advies per telefoon en via Live Chat
Veel mensen zoeken naar:
---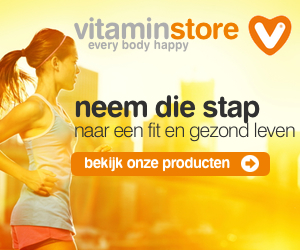 ---
 
Here's the list of the best foods that will make you look younger if consumed on a daily basis.
1. Avocado
rich healthy fatty acids, vitamin E, vitamin C, potassium, and folic acid. Avocados do not contain any cholesterol or sodium and have more potassium than bananas.
2. Berries
Blueberries, raspberries, and blackcurrants are excellent sources of vitamin C.
Vitamin C is vital for the formation of collagen, which gives your skin structure and elasticity.
Blueberries are also recommended for good vision, improvement of circulation, and prevention of Alzheimer's disease. These delicious berries protect your skin from UV damage.
3. SalmonSalmon is one of the most nutritious foods on the planet. It is an excellent source of several B vitamins, omega-3 fatty acids that are great for your skin and brain, vitamin D that is essential for your immunity, and astaxanthin.
The astaxanthin may help prevent skin damage and help you look younger, improving elasticity and skin hydration.
4. Citrus Fruits
Citrus fruits are an excellent source of vitamin C that keeps your skin smooth and elastic. They are also rich in B vitamins, magnesium, and potassium. Drinking lemon water helps detoxify your body and force out impurities, which leads to healthy glowing skin.
5. Eggs
Eggs contain plenty of protein and fat and only trace amounts of carbohydrates. 
They are rich in vitamins, minerals, carotenoids, lutein, and zeaxanthin.
Zeaxanthin is called an eye vitamin that, once inside the body, is drawn to the eyes (the lens, macula, and the center of the retina). helping build a shield to protect the eye cells from the harmful effects of certain light sources, such as the sun.
6. GarlicGarlic has antibacterial, antifungal, and antiseptic properties from allicin.
Allicin helps kill bacteria causing acne. It also helps reduce swelling and inflammation, and improve blood circulation.
Garlic is one of the best natural antibiotics, reduces cholesterol, improves circulation. It helps boost collagen production in your skin.
7. AlmondsAlmonds are high in antioxidants protecting your cells from oxidative damage that causes aging.
They contain healthy fats, vitamin E and flavonoids, and are also a great source of protein and fiber, manganese, selenium, and magnesium. You might like the fact that eating almonds also reduces hunger!
8. Tomatoes
Tomatoes are considered beneficial for skin health. They are rich in vitamin A, vitamin C, and folic acid as well as lycopene, a strong antioxidant that protects the skin against UV radiation. Lycopene is easier absorbed when it's eaten together with fat-containing food.
9. Carrots
Carrots contain vitamin C, which has healing properties. It helps the skin recover faster from external wounds and trauma.
Beta-carotene in carrots also reduces skin inflammation, which speeds the healing process. Betacarotene that is converted to vitamin A by our body, protects the retina and your skin from photoaging and premature wrinkles.
10. Spinach Spinach, just like eggs, contains lutein and zeaxanthin, carotenoids that are good for your eyes. Other nutrients in spinach are vitamin C and vitamin K, folic acid, iron, calcium, manganese, and copper. Iron and copper are two nutrients that are excellent for preventing gray hair and aging.
If you are interested in reading more about antioxidants and their effects on the skin, here's my article
/
---
De beste Nederlandse online gezondheidswinkel voor:
Persoonlijk Advies per telefoon en via Live Chat
Veel mensen zoeken naar:
---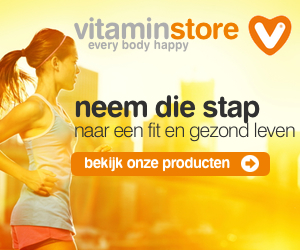 ---