---
De beste Nederlandse online gezondheidswinkel voor:
Persoonlijk Advies per telefoon en via Live Chat
Veel mensen zoeken naar:
---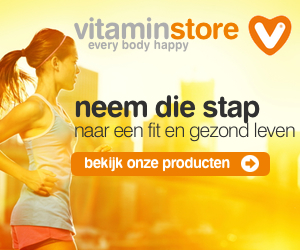 ---
 
What are the most common symptoms of Vitamin B12 deficiency? Do you know what to look for? Watch this video to find out!
💥Health Essentials [Full Guides] ➜ ➜ ➜
🟦 Other Videos You Might Enjoy
▪ Best Anti-Aging Foods ➜
▪ Signs of Magnesium Deficiency ➜
▪ How to Detox Your Kidneys ➜
▪ Vitamins for Your Nerves ➜
▪ Foods to Clean Your Arteries ➜
➡️ Increased Levels of Fatigue
Fatigue is one of the most common signs of vitamin B12 deficiency because this vitamin is involved in the production of red blood cells. Red blood cells contain a property known as hemoglobin which transports oxygen to all of the other cells and tissues of the body.
➡️ Pale Skin
The skin of those who are deficient in vitamin B12 tends to have a pale or slightly jaundiced appearance. This sign is also due to the role that vitamin B12 plays in the production of red blood cells.
➡️ Mood Swings
Studies found that people who are deficient in vitamin B12 have higher homocysteine levels which can cause damage to brain tissue and interrupt the signals that travel to and from the brain.
➡️ Dizziness
A vitamin B12 deficiency leads to anemia, which can result in feelings of shortness of breath. Over time, this can make you feel weak, lightheaded, and off balance.
➡️ Blurred Vision
Earlier, I mentioned that a lack of vitamin B12 can lead to damage within the nervous system. This includes the optic nerve which is a bundle of more than 1 million nerve fibers that transmits sensory information for vision to occur.
➡️ Tingling in Your Hands or Feet
As you can see, nerve damage is quite common with a vitamin B12 deficiency. Another side effect of nerve damage is the feeling of numbness or tingling in your hands and feet.
➡️ Difficulty Concentrating
This is known as a cognitive impairment which means that you may have a hard time concentrating, thinking, or reasoning. It can even include memory loss as well. Some studies have linked a vitamin B12 deficiency with dementia, Alzheimer's, and Parkinson's disease.
➡️ Changes in Mobility
If left untreated, it can disrupt your coordination and balance which can lead to serious injuries that result from falls. Once again, this occurs as a result of nerve damage caused by a lack of vitamin B12.
➡️ Loss of Appetite
Your digestive tract can also be affected when your body is not taking in enough vitamin B12. With fewer red blood cells, there is less oxygen reaching your gut. A lack of oxygen in this area can result in nausea and diarrhea.
➡️ Mouth Pain
If you've noticed that your tongue is swollen, inflamed, or red in appearance, this is a condition known as glossitis. This condition often occurs when a vitamin B12 deficiency is present.
💥Health Essentials [Full Guides] ➜ ➜ ➜
—————
💙MORE FROM RTZ
▪ Free TMC Practice Exam 👉
▪ Free RRT Cheat Sheet 👉
▪ Resources for RT's 👉
▪ Testimonials 👉
🌐FOLLOW US
▪ Instagram 👉
▪ Twitter 👉
▪ Facebook 👉
▪ Pinterest 👉
🚑MEDICAL DISCLAIMER
This content is for educational and informational purposes only. It is not intended to be a substitute for professional medical advice, diagnosis, or treatment. Please consult with a physician with any questions that you may have regarding a medical condition. Never disregard professional medical advice or delay in seeking it because of something you watch in this video. We strive for 100% accuracy, but errors may occur, and medications, protocols, and treatment methods may change over time.
💡AFFILIATE DISCLAIMER
This description contains affiliate links. If you decide to purchase a product through one of them, we receive a small commission at no cost to you.
—————
⏰TIMESTAMPS
0: 00 – Intro
0: 57 – Increased Levels of Fatigue
1: 37 – Pale Skin
2: 16 – Mood Swings
2: 46 – Dizziness
3: 14 – Blurred Vision
4: 04 – Tingling in Your Hands or Feet
4: 53 – Difficulty Concentrating
5: 29 – Changes in Mobility
6: 06 – Loss of Appetite
6: 38 – Mouth Pain
—————
🖼CREDIT FOR MUSIC AND GRAPHICS:
▪ Music licensed from Audiojungle.net/
▪ Graphics: Canva.com, Freevector.com, Vecteezy.com, and Pngtree.com
#VitaminB12Defeciency #BoostVitaminB12 #VitaminB12
---
De beste Nederlandse online gezondheidswinkel voor:
Persoonlijk Advies per telefoon en via Live Chat
Veel mensen zoeken naar:
---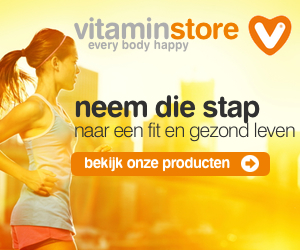 ---